Tidying up the desk
In which desks need to by tidied up.
I've been busy enough these last few months studying and running a new roleplaying game that I've let a lot of other things slip a bit.
One of those things has been my sewing projects. But I've just bought tickets for Cape Town Cosplay's Ball that's coming up in August, so I thought it was time to tidy up the desk and sort out my things.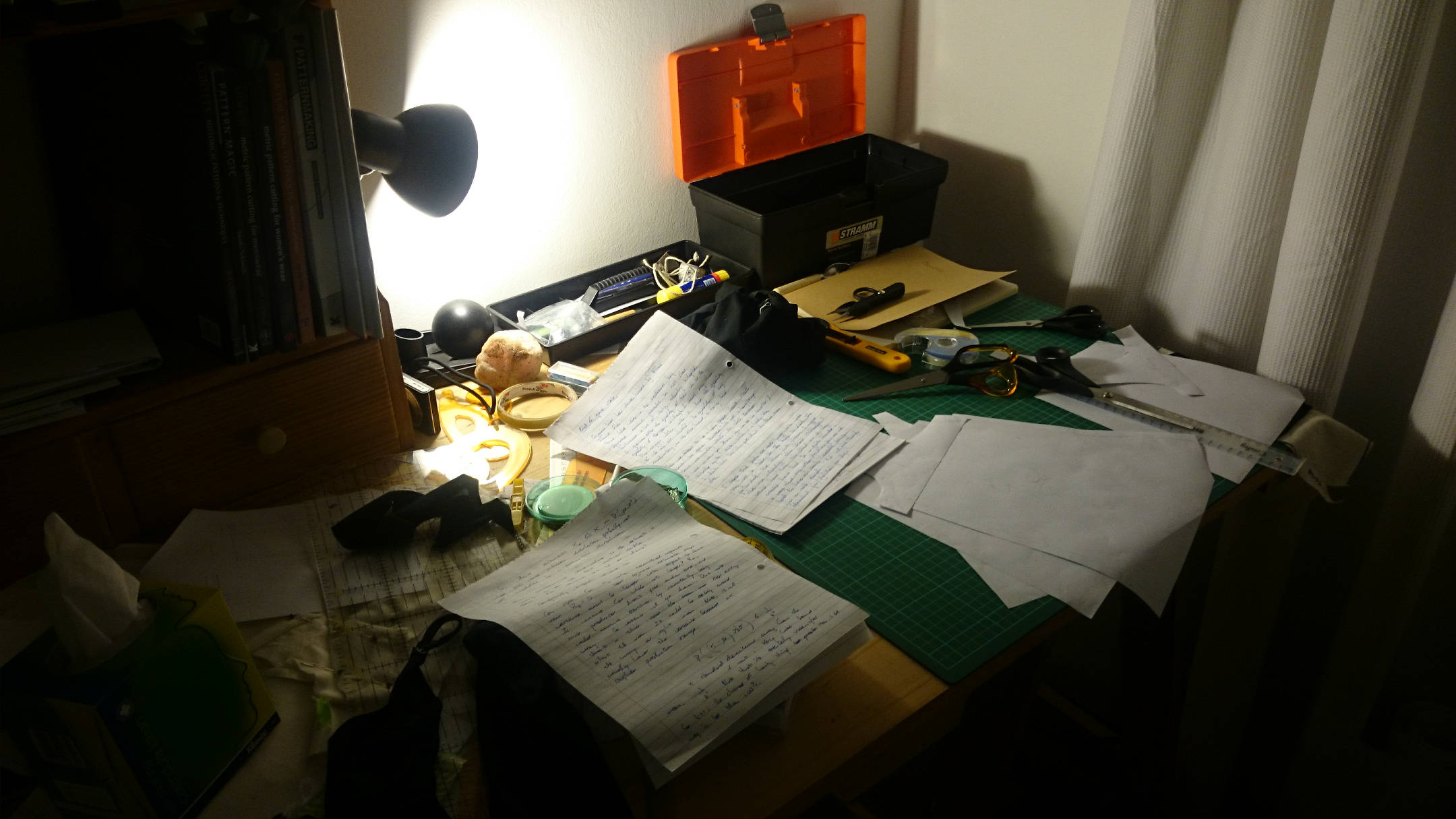 Then, having decided to tidy up, I looked at my desk — and right now I'm procrastinating by writing about this all in my blog instead.